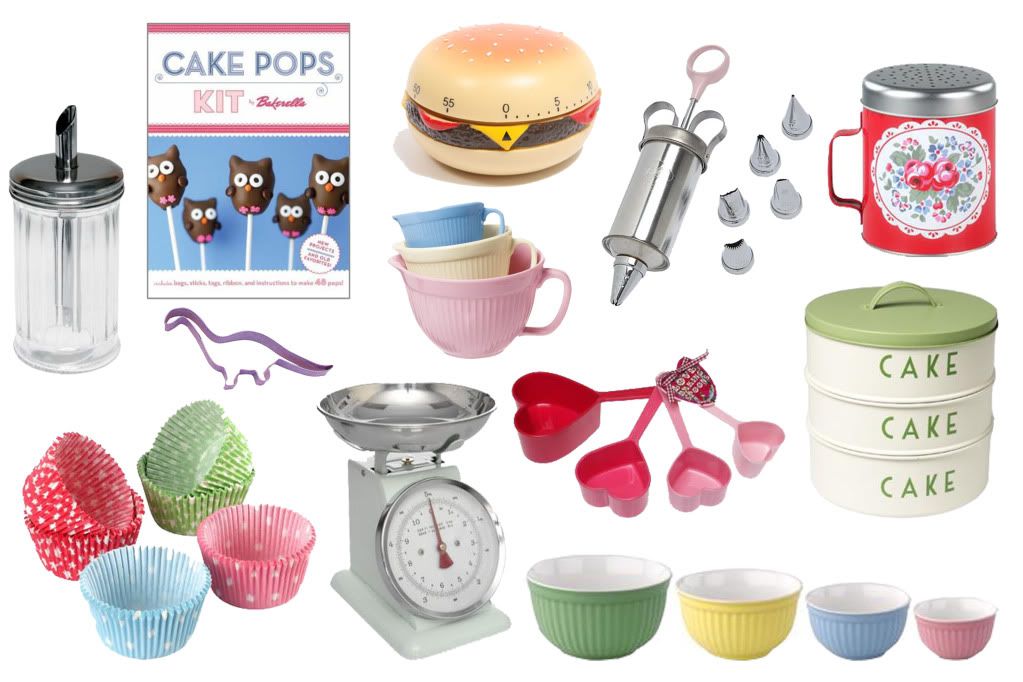 A combination of lacking in both time (hello job applications) and ingredients (if anyone knows where I can find some no-faff white choc chip cookies, please let me know. They all seem to be flavoured with lemon/cranberry. Pah) has led me to create a different kind of Fat Friday today, this time in the shape of a visual wishlist of all the things I'd happily plonk in my kitchen.
It turns out that making an image map (meaning that you can all go ahead and click on each picture to take you to its respective link/store) actually takes a lot longer than whipping up a batch of cookies, but it's been nice to attempt something different nonetheless!
I hope you all find something you like, and I know that someone out there will have already started their christmas list - maybe there's something here you can add?!
Have a lovely Friday evening, I'm off to go and jot some err, very important things down.
....
Dear Santa....
x